Cairns Wire Balustrade Services - Stainless Steel Balustrade

At Cairns Wire Balustrade we offer prompt, professional, personalised service.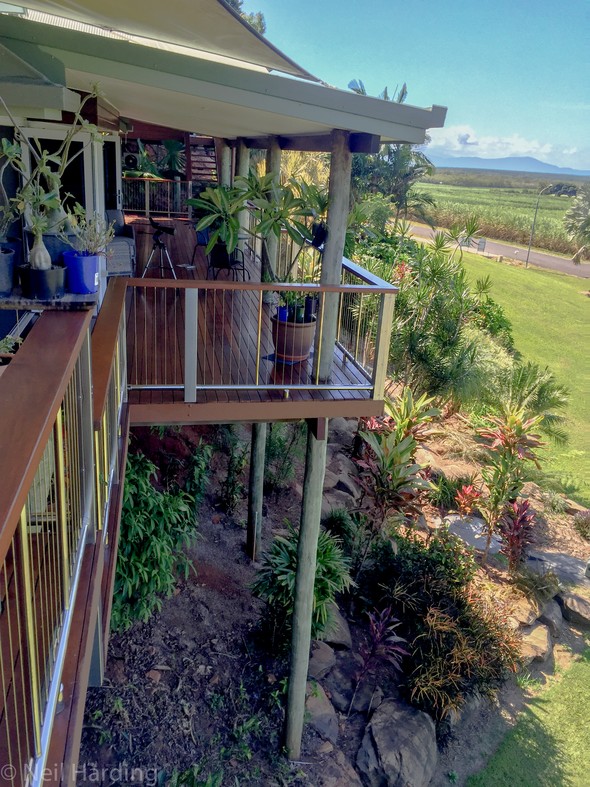 AT Cairns Wire Balustrade we offer a complete service with on site consultations, design suggestions and free quotations.
Being in the harsh environment of North Queensland it is important to use durable building materials and stainless steel used on balustrading is a long term investment because of low maintenance and therefore time and money saved.
Cairns Wire use premium timbers for handrails, balustrade, stairs and decking when timber features are what you're after. We are leading suppliers and installers in Cairns, giving our clients professional and fully qualified services.
We will install in all areas of North Queensland from Townsville in the south,Hinchinbrook Shire, Mission Beach, Atherton Tablelands, Cairns and as far north as Cooktown.
We source our materials from reliable suppliers with the best products at the best prices. All materials are sourced from suppliers who only use 316 grade marine stainless steel. No cheap imports are used. The fittings and stainless steel wire used are the same as are used in the marine industry on boats and yachts so they are of the highest quality.
A wide range of applications are covered using stainless steel wire balustrade such as patios, internal and external stairways, internal landings and pool fencing.
We offer not only the stainless steel balustrade but also renovate existing decks or build from new, using "Kwila" hardwood timber for a long lasting finish.

Many variations of materials are used. Timber handrails and stainless steel posts and wire balustrade the most popular and cost effective.

Full stainless steel fitouts are a good choice for long term cost savings due to the low maintenance.
Cairns Wire Balustrade
B.S.A. 080880
A.B.N. 78410986566
Cairns Wire Balustrade - Cairns Balustrading - North Queensland
Contact
Cairns Balustrading