Timber Handrails - Stainless Steel Handrails Cairns
Both stainless steel or timber handrails choices to finish off your balustrade or fencing, offer an extremely architecturally appealing product. We offer different profiles to choose from to ensure the design requirements are what you're after!

Cairns wire are a premier supplier and installer of stainless steel handrails and timber hand rails.

We specialise in handrails for interior and exterior projects from stairs, galleries, decks, entertaining outdoor areas and pool areas.

Our top quality handrail products and craftsmanship are no match and we only use marine grade stainless products to ensure our projects withstand the Cairns humid climate. Giving you a lasting and low maintenance product that will transform your space into something architecturally beautiful.

There are many benefits to both Steel Handrails and Timber Handrails:


Stainless Steel Handrails
Stainless Steel Handrails are low maintenance and can withstand harsher climates, in the long term it is a cost effective option. Stainless steel handrails come in different profiles to suit your style, not only durable and resilient, stainless steel handrails can be the perfect design texture to transform your home.


Timber Handrails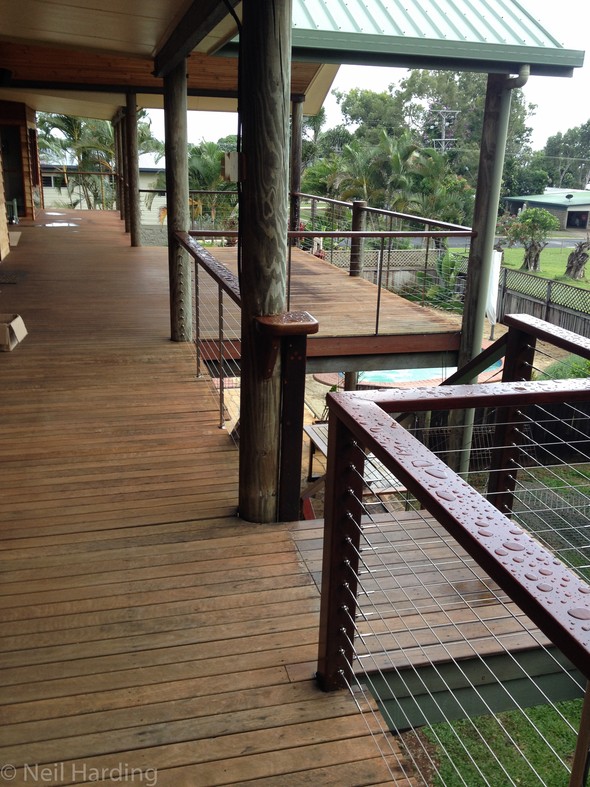 Timber Handrails are versatile in that the style can suit just about any look, from traditional/country to a fresh modern profile. Timber has endless options and styles, while it is strong it's also easy to work with and has few constraints, to ensure every corner and fit is seamlessly incorporated. Timber is very popular due to it's aesthetic appeal, take a look at our photos below!

Call us for a free quote!